Micro-Needling or Collagen Induction Therapy is a highly effective treatment aimed at improving unwanted skin imperfections. This minimally-invasive treatment is administered by gliding a multi-needle tip, attached to an electric pen, across the area of the skin being treated. Topical numbing medication is first applied to the area of skin being treated before starting the procedure, decreasing discomfort. The skin is then cleansed, and a topical Hyaluronic acid gel is applied. The pen is then glided across the skin surface three different times, penetrating the Hyaluronic acid into the skin. 
Lastly, topical skincare products are applied to protect and promote skin healing. The downtime associated with Micro-Needling is generally 1-5 days. Patients with this procedure can expect redness with potential skin streaking for 1-3 days. It is important to avoid wearing make-up for five days after Micro-Needling to allow the skin to heal completely. The skin will continue to improve over the next four weeks as collagen is created in the micro-channels created by the pen and needles. This is an excellent option for individuals who want to achieve smoother, more youthful skin without surgery.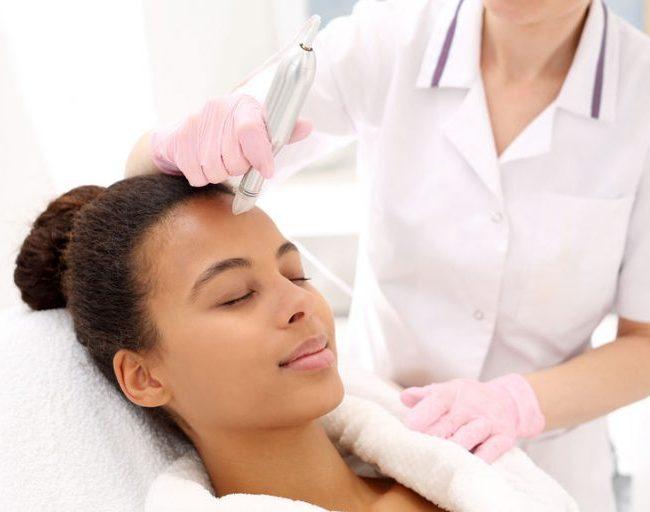 Micro-Needling can greatly improve the appearance of skin imperfections:
Patients can expect to see improved healing while the skin produces more collagen over the next 4 weeks. Micro-Needling can be repeated every four weeks until desired results are obtained.
Micro-Needling is a minimally invasive procedure performed under medical supervision. Sara LeBlanc, 61Five's aesthetic nurse practitioner, has years of experience in the art of aesthetics. The Nashville community has recognized Sara as a top provider for aesthetic services.
Micro-Needling at 61Five provides you with the most affordable skin rejuvenation available. The number of sessions needed depends on the skin condition being treated. Single sessions for face and neck are $300. Additional treatment areas are $50+ depending on the surface area being treated.
Micro-Needling consultations are absolutely free, with no obligation to purchase services. 61Five's micro-needling specials can be viewed at Nashville Aesthetics Micro-Needling Specials. 
This process uses a micro-needling treatment to the dermis to infuse a variety of vitamins and products. If indicated, B-Complex, B12, Vitamin C, Glutathione, Hyaluronic Acid, and Neurotoxin. This is a customized treatment tailored to your needs and ONLY available at 61Five Health & Wellness!
Rainbow Facial Cost: $500 
Schedule Your Micro-Needling Appointment
Potential patients can schedule their Nashville Aesthetics Micro-Needling consultation using our online booking site or by calling 615.401.9380 to schedule a no-obligation consultation.
Aesthetics program overseen by Dr Moses Swauncy, MD