Nashville Aesthetics at 61Five Health & Wellness
Quality Aesthetics Services at Affordable Prices
61Five Health & Wellness is an established provider of aesthetics in middle Tennessee with locations in Nashville and Franklin, TN. Our highly experienced providers offer injectable treatments, including Botox, Facial Fillers (JUVÉDERM family of Hyaluronic Fillers), and Kybella. Other skin aesthetic treatments include chemical peels and micro-needling. We also have a great selection of medical-grade skincare products available for purchase at our skin clinics.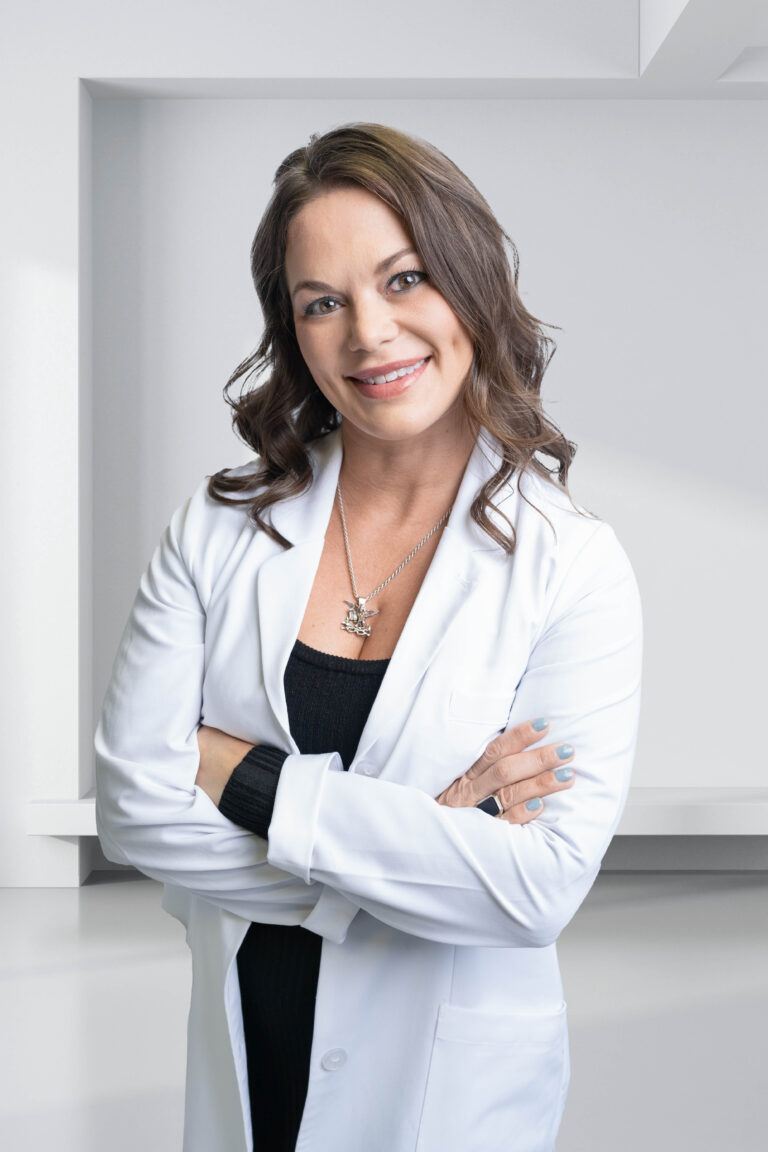 Expert Injectors and Skin Care Specialists
Sara LeBlanc, FNP-BC, comes to 61Five Health & Wellness with over a decade of skin aesthetics experience and training. She has been formally recognized as a Master Injector and a top provider of medical beauty services, including injectables and fillers. Sara loves working with each patient to discuss treatment options, questions, concerns, and goals that will provide a more balanced and youthful appearance. The skill of achieving natural-looking results requires both artistry and experience in the latest beauty techniques. Sara has mastered these skills while working closely with other highly trained providers. Her commitment to Nashville Aesthetics and our clients allows her to deliver exceptional patient results.

Sara and her team take pride not only in patient satisfaction but also in quality care. Working closely with each patient, our aesthetics team provides a deeper understanding of the medical nature behind aesthetics through education, allowing patients to have clear and realistic expectations while maintaining patient safety. Our passion for achieving favorable results for each patient is, in part, what guides our results. Helping patients to feel and look their best by enhancing their natural beauty, which in turn boosts self-confidence.

Elite Products at an Affordable Price​
Nashville Aesthetics offers a variety of skin and beauty services aimed at redefining undesired aging skin, wrinkles, fine lines, crow's feet, cheek/jowl fat, facial asymmetry, acne, dark pigmentation, redness, skin maintenance, skin damage prevention, and enhancing eyelashes. We have established partnerships with renowned suppliers, Allergan and Skinmedica, to offer FDA-approved first-rate products while maintaining an affordable patient cost. Consultations with our Nashville skin care expert are 100% free and non-obligatory. Call to schedule your appointment today.
Schedule your free, no-obligation skin care consultation with one of our expert Nurse Practitioners today! Free, convenient patient parking in front is available at both locations. Aesthetics appointments are required. We are not taking walk-in aesthetics appointments at this time. Have a question before your appointment? Call 615.401.9380 or contact us at sara@61five.com by email to get our feedback. We look forward to helping you achieve a more youthful, confident look.