Mobile IV Therapy in Nashville
Homes, Hotel Rooms, Rentals, Offices, Gyms, and More!
Mobile IV Therapy in Nashville, TN
Did you know that 61Five can come to you? The same great IV providers working in our clinic every day are now mobile, making it easier and more convenient for you to start feeling better without ever leaving your home or hotel room.
Due to high demand, 61Five is currently only providing on-site IV therapy services for groups of 2 or more. We will come to special events, bachelor & bachelorette parties, athletic training & competitions, wedding parties, and even backstage for some of the biggest stars making their way through Nashville. We will bring our IV skills to your private home, hotel room, Airbnb, country club - anywhere you desire within reason, as patient safety is our #1 priority.
Our patients can expect to be provided with the same exceptional care they receive at our Nashville IV therapy location but in the atmosphere of their choice! There is no longer any reason to worry about getting an inexperienced provider because when you choose 61Five, you are getting the best IV therapy providers in Nashville sent to you every time!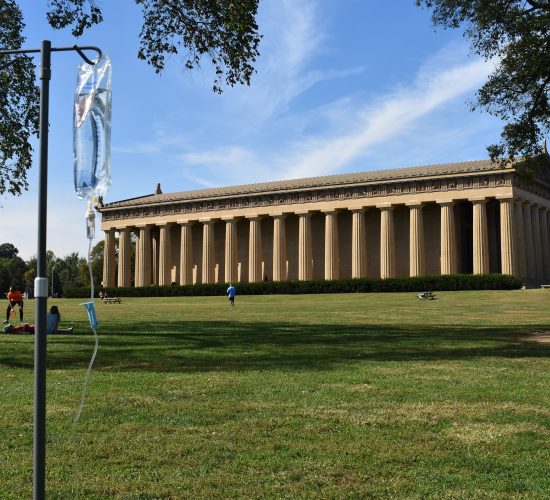 Nashville On-Site IV Therapy Service Area
61Five is offering mobile IV Therapy to the greater Nashville area, including but not limited to; Antioch, Bellevue, Belle Meade, Brentwood, Donelson, East Nashville, Forest Hills, Franklin, Green Hills, Goodlettsville, The Gulch, Hendersonville, Hermitage, La Vergne, Madison, Nolensville, Old Hickory, Whites Creek and more!
We understand that when you're busy, sick, dehydrated, or feeling run down, the last thing you want to do is travel anywhere. By offering Nashville mobile IV concierge service, we allow our patients not to worry about traveling when ill or hungover. Do not stress about being late for your appointments or work. Skip wait times and enjoy IV therapy in the comfort of your own home or hotel.
Have questions? We got answers. Contact us to get started, and please Call or Text our mobile services coordinator at 615.521.0707 to get scheduled or email us at mobileiv@61five.com
Once your Nashville mobile IV appointment is booked, our mobile providers will arrive at your location at the time and date you request. Every patient will be evaluated by the medical professional prior to treatment. Each treatment is customized to your needs with IV fluid, vitamins, medications, and/or antioxidants.
***Please note all treatments are provided after the consult, 61Five Health & Wellness reserves the right to refuse service, postpone therapy, or refer clients to specialized providers as indicated by specific needs. Please follow up with your primary care physician to discuss your symptoms after treatment.
*** Membership pricing does not apply to on-site services.
***A travel service fee will be collected at the time of service.
***Due to high demand, we are currently only seeing groups of 2 or more.  
Call or Text 615.521.0707 24/7 to schedule a on-site mobile IV visit.