61Five Health & Wellness was founded by Jayme Rosenberger and Sarah St Clair, both Family Nurse Practitioners with over 20 years of critical care and family practice experience.
As they have each personally experienced the struggle of losing weight and keeping it off, they felt a true calling and passion in helping others to achieve their goals and feel their best through weight loss. Upon launching their careers as nurse practitioners each accepted positions at weight loss clinics in Chicago. It was not until they moved back to Nashville that they decided to bring their knowledge and expertise together to form their own clinic, where they hope to help as many people as possible achieve their weight loss goals.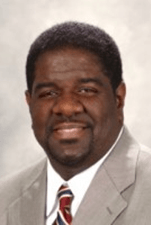 In 2001, Dr Swauncy graduated from Meharry Medical College School of Medicine. With over 17 years of experience he specializes in Family Medicine and Emergency Medicine. Dr Swauncy is board certified by the American Board of Family Medicine. He is a member of the American Academy of Family Practice and the Tennessee Academy of Family Practice. Dr Swauncy takes over for Dr Bruce Goodman, MD who retired in early 2018. Dr Swauncy has been extremely helpful implementing protocols for 61Five Health & Wellness.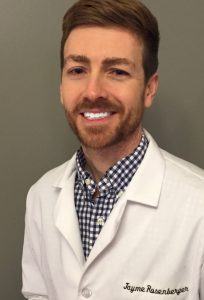 Board Certified Family Nurse Practitioner
In 2002 Jayme graduated from Southern University with his Bachelor's of Science in Nursing. He then went on to work in Pediatric Emergency Medicine where he developed an interest in childhood obesity and prevention. In 2009 he pursued his Masters of Science degree from Vanderbilt University. As a Nurse Practitioner his interest in health and wellness continued to grow. In 2012 he worked in Chicago at Olivera Weight Loss, focusing primarily on medical weight loss and wellness. While there, Jayme collaborated with other providers and dietitians to develop patient specific weight loss programs. Now back in Nashville, he has brought his knowledge and expertise to assist others in achieving their weight loss goals.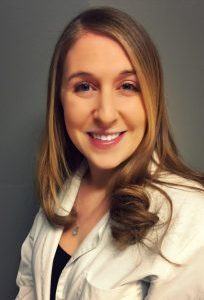 Board Certified Family Nurse Practitioner
Sarah is board certified by the American Nurses Credentialing Center and licensed by the State of Tennessee. After graduating from Belmont University with her Bachelors of Science in Nursing in 2006 she completed the pediatric nurse residency program at the Monroe Carell Jr. Children's Hospital at Vanderbilt. Upon completion of the residency program she took a job working as an RN in the Pediatric Emergency Department. In 2009 she decided to broaden her career by pursuing the Family Nurse Practitioner Program at Vanderbilt University. During her clinical rotations at Vanderbilt she developed a love for helping patients to achieve on overall higher level of health and better quality of life through weight loss and healthy lifestyle promotion. Upon graduating with her Masters of Science in Nursing from Vanderbilt in 2011 she moved to Chicago where she spent the next 3 years working in weight loss and health promotion. As her passion for her career grew, she made the decision to come back home to Nashville and open up a clinic focusing on weight loss and health promotion.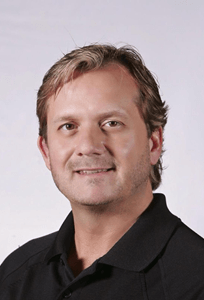 Board Certified Family Nurse Practitioner
After graduating with his BSN from Tennessee Technology University in 1992, which he now serves as an adjunct professor, began his professional career as a staff nurse at a small rural hospital where he served in multiple positions including a rise to house supervisor. In 1995 Tony moved to a larger regional hospital where he was chosen to begin the first Open Heart/CVICU department for that institution. After serving as PRN at St Thomas West and fulltime in Vanderbilt Medical Center Adult Emergency Department and eventually served as a charge nurse, assistant nurse manger and educator. In 2001, Tony received is MSN-ACNP-BC while serving as nurse educator for both Adult and Pediatric ED. Tony began working as a Vanderbilt Flight Nurse in 2005. In 2010, he graduated in the first inaugural class for Vanderbilt School of Nursing with his Doctor of Nurse Practice Degree and in 2014; Tony received his post masters FNP-BC He is currently dual certified in Acute Care and Family Nurse Practitioner. Tony first met Jayme and Sarah when they all worked at Vanderbilt Medical Center in the Adult and Pediatric ED.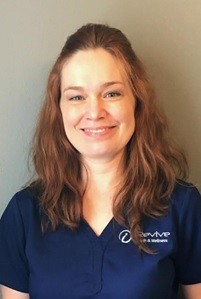 IV Therapy / Medical Weight Loss Specialist
Erin, a Nashville native, graduated in 2009 with her RN from Aquinas College. After completing the nurse residency program at Vanderbilt Children's Hospital, she worked in various departments including the PICU, ER and IV therapy. Community health promotion and weight management are both areas of interest important to her. Erin and her husband Serg are the proud parents of 3 beautiful children; Isaac, Drew and Victoria.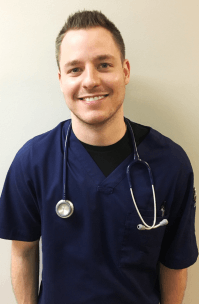 IV Therapy / Medical Weight Loss Specialist
Michael is currently working on his Bachelors of Science in Nursing degree at Middle Tennessee State University while minoring in nutrition. After struggling with his own weight in adolescence Michael is passionate about helping others live healthier lives by providing education and tools for meeting their weight loss goals. Michael enjoys the outdoors, he spends much of his free time hiking and kayaking.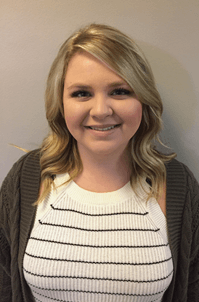 Jordan, a native born Texan, is one of the first smiling faces you will see at 61Five. This fall she will be starting the biology program at Belmont University, to further pursue her interest in health care. In her free time Jordan enjoy's walks at Percy Priest, listening to all types of music and watching Grey's Anatomy.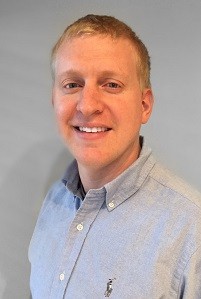 Rob moved to Nashville from Chicago in 2014 with his wife, Sarah St Clair. With a strong business analysis background in start-up environments, Rob has lead in the development of the 61Five brand, marketing initiatives, and financial control. He looks to leverage his business experience to assist Jayme and Sarah in any way possible. Rob also has a medical background as an EMT from 2015-2017. "I love being a part of this all-star crew! Their ability to connect with individuals on a personal level while maintaining a professional doctor-patient relationship is second to none. Nashville will be an excellent city to raise our family and the opportunities for 61Five in this growing market are endless. I am quickly adopting the southern way of life, I don't think I'll be rooting for the Titans any time soon though!"
Call or Text
615.521.0707

24/7 to Schedule your first visit