Nashville Botox Facts Everyone Should Know
Botox has grown to become the most sought-after non-surgical cosmetic treatment in the world.
More than 6 million Botox treatments are administered every year.
Botox, a neurotoxin, is derived from Clostridium botulinum, an organism found naturally in the environment where it is non-toxic and in an inactive state.
Botulinum toxin, a component of Botox, is used to reduce the appearance of fine lines and wrinkles by paralyzing the underlying muscles. This can provide patients with a more youthful, ageless appearance.
Individuals can also use Botox to treat migraines, excessive sweating, and certain muscular disorders.
Botox components, namely Botulinum toxin, can be extremely dangerous if not administered correctly. You should always research the provider and ensure they are licensed, trained, and have enough experience to do these treatments correctly.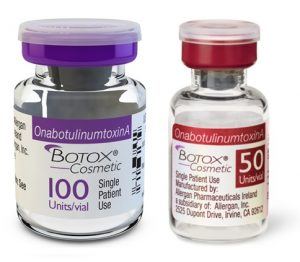 In today's face paced world, stress, lack of sleep, diet, and other environmental factors can cause your face and neck to age much faster than you feel. Genetics can also affect how fast our facial attributes start showing fine lines and wrinkles. Nashville Botox treatments can take years off your appearance by helping to smooth those fine lines.
At 61Five Health & Wellness, we specialize in aesthetics and age management. Our state-of-the-art Nashville Botox Clinic is a safe, affordable, and efficient way to receive your next Botox treatment. With Botox treatments starting at $8 per unit, there really is no better place to receive these sought-after treatments with the professional attention 61Five Health & Wellness strives to provide.
Sara LeBlanc, FNP-C, is a highly trained nurse practitioner that has several years of experience with facial injections, predominately Botox. Nashville Aesthetics at 61Five Health & Wellness is fortunate enough to have Sara do all Botox injections for our Nashville patients. Botox consultations are non-obligatory and completely free of charge. Schedule your Botox appointment with Sara LeBlanc on our Nashville Botox Appointments website today. Or give us a call at 615.401.9380 to schedule by phone.
Aesthetics program is overseen by Dr. Moses Swauncy, MD
Nashville Aesthetics Botox Pricing
Botox at 61Five can provide you with that youthful appearance you desire without breaking the bank. We price by the unit, not by the area being treated. Different patients sometimes require more products than others to achieve the desired result. Pricing by the unit allows you to pay only for what your face needs. Our base price for Botox is $12/unit. New patients can benefit from our Nashville Botox Special, where you can get the first 15 units at $8/unit.
Botox consultations are absolutely free, and there is NEVER an injection fee. 61Five offers Nashville Aesthetics Botox Specials often. Please see our Nashville Aesthetics Botox Deals page for more information on current savings.
We are also set up with Allergan's Alle by Brilliant Distinctions program. Patients can earn points for Botox injections and earn rewards you can redeem toward future savings!
For more information, visit the 61Five Health & Wellness Nashville Botox Facts page.
Schedule your non-obligatory skin careconsultation with our Nurse Practitioner Sara LeBlanc, call 615.401.9380, or book online.
Nashville Aesthetics is located at 61Five Health & Wellness at 1913 Church Street in Nashville, TN. We are located steps from downtown Nashville, with convenient patient parking in front of the clinic. We are available Tuesday, Wednesday, and Thursday 10 am to 6 pm and Friday 10 am to 5 pm. Special appointments can be made outside of these hours. Please call to arrange.