At 61Five we are dedicated to providing exceptional, affordable care to the Nashville community. Offering Nashville IV therapy and weight loss services, 61Five was designed to provide medical care that stands apart from the rest, in every possible aspect.
Medically Owned and Operated
61Five is a health care clinic run by licensed medical providers. We are not a franchise, multi-state health care system or start up business owned by businessmen and investors. Our practitioners are Nashville natives, personally invested in improving the health and well-being of the community.
Patient Friendly Hours and Provider Accessibility
At 61Five we understand that individual schedules and availability are always a challenge to align. We are open 7 days a week, accepting appointments and walk-ins, whichever works best for you. For patient assistance and questions outside clinic hours, we encourage patient's to reach out to us through email or social media. As an 61Five patient, our providers are personally dedicated to being accessible outside clinic hours, as needed. For those requesting IV hydration therapy we also provide after hour clinic or home visits.
At 61Five Health & Wellness we are committed to excellence during every patient encounter…
Affordable and Transparent Care
Our goal at 61Five is to keep our services affordable and transparent. We do not require outrageous start up fees, hidden costs or monthly commitments designed to increase business revenue. 61Five patient's can also increase their savings by taking  advantage of our friend referral program and package specials. We are committed to providing affordable and transparent care that exceeds all other Nashville providers.
Patient Invested and Individualized Approach
61Five's medical practitioners are personally invested in each of our patients. We recognize that every person is unique and benefits from an individualized approach. Our practitioners are consistently devoted to achieve the most optimal patient-centered results.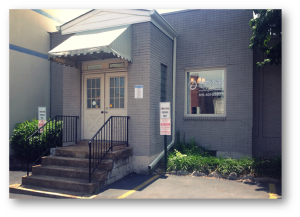 Location and Accessibility
61Five is conveniently located off of I40 in Midtown, 1913 Church Street, Nashville, TN 37203. We understand the frustration of parking garages, validated tickets and lack of available parking. For this reason, it was our priority to provide patients with drive up accessibility to the clinic. Call us during office hours at 615.401.9380.