It's that time of year again and losing weight, or even just not gaining weight, can become a little more challenging with all of the holiday treats. Of course, not going to the holiday gatherings shouldn't even be considered. So how can you enjoy the festivities without putting on any extra weight?
Of course the taste of seasonal foods can be enticing, but fixing a plate at your holiday gathering holds a certain social aspect as well. It's fun to try all of the recipes that everyone brought and that's ok! Try to be mindful of what looks to be higher in calories and keep those portions small while filling your plate with lower calorie options. Watch out for things like dips, spreads, and cheese balls. They tend to be made with ingredients like fats, oils, cheeses and heavy cream making them high in calories. Not to mention the chips/bread/crackers you need to spread them on. A small spoonful of things like this is enough to get a little taste without costing you too many calories.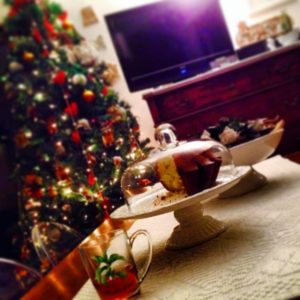 Deserts are another easy way to unknowingly consume a vast amount of calories. Paying special attention to portion control will be key. There is nothing wrong with cutting off a small piece of pie. You still get to try it, but for a fraction of the calories. Hopefully most gatherings offer options like a fruit/veggie tray that you can fill up on while still sampling the "good stuff" too. And if you happen to be going to a pot luck style holiday gathering, make your contribution the tray of veggies! It's all too fun, easy and affordable to shape a tray of veggies into a Holiday Tree or wreath!
If you are headed to a holiday gathering where you know you will be faced with lots of delicious temptations fill up before you go on very low cal, but filling options like a serving of lean protein and a large portion of spinach. It's much easier to stop at a small spoonful of sinful creamy dip if you aren't super hungry to begin with.
Watch out for high calorie beverages. Most people would rather stick with water and spend those beloved calories on the foods. Things like cider, punch, and wassail tend to be very high in sugar and therefore very high in calories.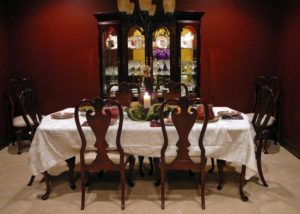 Lastly, do your best to be mindful, but don't let the stress of weight gain and weight loss put too much of a damper on your holiday season. The philosophy I tell patients when they go on vacations applies to the holiday season, "If you can just not gain or barely gain while enjoying yourself you are still winning!" Remember that long term weight loss is about finding that balance between enjoying the fun things in life while maintaining your weight and health to the best of your ability too. The holiday season is going to continue to roll around every year so you have to find your balance of enjoying your favorite high calorie holiday vices without letting your weight get too out of control. Wishing everyone a safe and happy Holiday season from 61Five Health & Wellness!
To learn more about how 61Five Health & Wellness can help you lose weight and keep it off during the holiday season, scheduled an appointment with one of our Nashville Weight Loss Professionals! Call us at 615.401.9380 for more weight loss information.